Love thy neighbour
Posted on September 9, 2015 by
tracy
in
Words from the heart
December 2015
I wrote the following post at the beginning of September 2015. I have had trouble with my website since so I didn't post it then. Coming back to it now, I feel the need to post it still.
Life has moved on for me in the months in between. I have continued to take part in a cardiac rehabilitation programme, I have completed it but I realise the benefit of such intense training – I enjoy it now! , and my breathing mentioned below has continued to improve 100% !!!  The dust mentioned also has lifted and the sky is clear and bright today, a beautiful winter Mediterranean day, but I still wonder how our neighbours are?…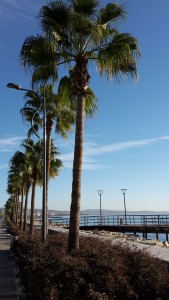 September 2015
If you find it hard to breathe or ever have done, knowingly breathing in air that you are told is 100x beyond dangerous levels is kinda scary – people right across the middle east have died in the past days from this.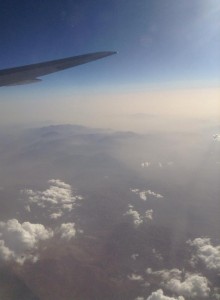 I experience a breathing phenomena,  at times, not in anyway dangerous, but it sometimes catches me by surprise when I get off a plane. I fly more than a few times a year. I have sat happily for hours on a plane, it lands and then we all get up, get our bags and walk from the planes' diminished atmosphere into that airport tunnel. Often a slight hill greets me and we sent straight into the speed of airports pedestrian herd.
I would be the first to want to walk at great speed,  it's my natural setting… These days I get off with my natural setting still in my mind and I take those first keen steps onto terra firma and then I'm hit with the realisation I need to breath and I have to catch my breath. My heart/ pacemaker/ lungs whatever needs to catch up it feels. I stop for a second and know the passengers behind me, rushing for their connections or bags, could come piling into me if I'm not careful in this gentrified stampede. I take my deep breathe, slow down a little and carry on and get back up to speed, then I am off. Just a few seconds re-adjustment.
As I we walked out of the airport terminal to the dust-covered cars ahead, the sight was unsettling. Not the usual dry, hot oven, chalky air of Cyprus that normally greets us but by the thick still airless atmosphere filled with 'Syrian' dust/sand blown here, yet not moving – very still. Many middle eastern countries have been engulfed by its potentially toxic mix recently. The only previous clue to us travellers (unless you had access to social media) was the warning of a potential aborted landing by our pilot and the masks worn by the ground crew viewed by those who had just applauded a tense successful landing.
We have the luxury of a house, where we can mostly close up the doors and shutters and turn on the air conditioning unit, to come home to. Celebrating the reuniting of family members and the comfort of my own bed to greet me. The only evidence of this thick air, inside our house, is my nostrils and eyes, heavy with the beginnings of gunk from dust residue that has crept in.
Oh how I feel for those neighbours now living in tents not so far away! Much scrutinized and judged by the national press I have left behind in the UK where much discussion has been over what label to use for the families of displaced people and did I mention there is a heat wave here on top of this. They may have mobile phones like you and me ( an apparent luxury to some areas of the press who feel this proves they don't need aid!?) but they have just about escaped and left behind utter devastation to their homes and families and now there isn't even  clean air to breathe as they sit and exist in hastily put together camps. They are supposed to stay put in their homeland with danger still in sight, instead of using natural initiative and determination to move – which means 'imposing' themselves on their supposed civilised neighbours not so far away.
So some have managed to walked across Europe, even carrying family member if they can, leaving behind those who can't make, taking the one luxury that can connect us all with far-flung family members – a phone in the hope they can be reunited with others who have left before… Do these people have perhaps more need for help and neighbourly love than many of us could ever imagine? And does determination to take the next step to self-improvement or just plain staying a live not deserve some applause?